MAINTENANCE
As various materials are used during the production of a safety helmet like plastics, FRP, EPS and textiles, these parts must always be cleaned in a manner to suit the given material.
Inside: All our interiors are washable! If you own a helmet with a detachable interior, just remove it and wash it in lukewarm water. Please use a mild soap. If your helmet is not equipped with a detachable interior, please put the whole helmet into lukewarm water. After washing, the helmet must dry without the use of any drying tools like hairdryers, etc. In a warm and dry environment the drying time should take at least 48 hours. But again, as they may damage the inner liner of your helmet.
Outside: Please clean the outside of your helmet with water and a mild soap.
As Shoei helmets are painted, it is also possible to use car polish to keep the paint in a good condition.
Please do not use cleaning sprays or liquid window cleaner as they may damage the polycarbonate parts of the ventilation or your shield.
Shield: It is very important not to use any cleaning sprays or liquid window cleaner on your shield. Please clean your shield only with lukewarm water and a mild soap.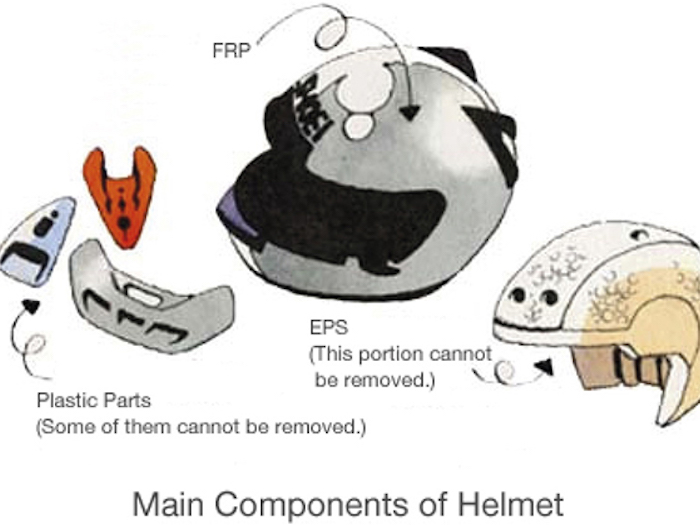 Tip: Put a wet towel on your shield, leave it there for some minutes and insects can be removed easily.
1. FRP Outer Shell
Only commonly available helmet wax or plastic cleaning agents should be used to clean any dirt off the helmet's surface. Two or more component agents should only be used for partial treatment, e.g. in the event of scratches, and should be applied very sparingly to avoid damaging the paint work or high-gloss finish.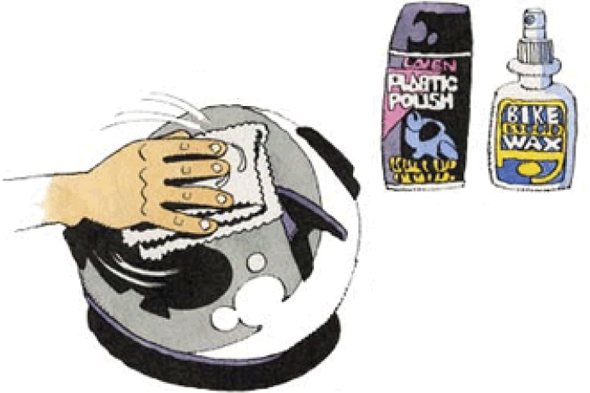 2. Ventilation
Ventilation outlets should be cleaned with either lukewarm water or a mild soap using a very soft toothbrush or a cotton swab to get into the hard to reach parts.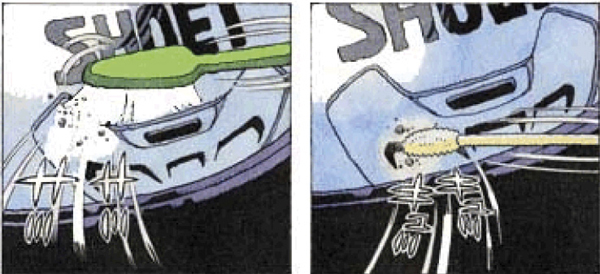 3. Visor Mechanism
If the visor mechanism is stiff then a silicon mechanical oil must be applied to the area with a cotton swab.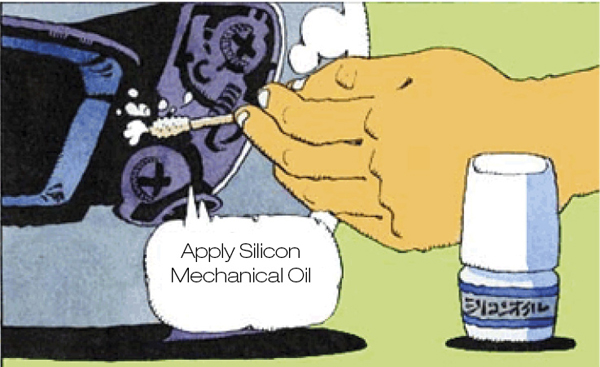 4. Plastic Parts incl. Shield
Plastic parts should not be cleaned with agents containing solvents (including any petrochemicals) as these are absorbed by the plastic material, it can cause slow deterioration and thus increase the risk of breaking. Acid or alkali-based corrosive cleaning agents as well as window cleaner are equally unsuitable. The shield should only be cleaned with water and a neutral cleaning agent. Heavily soiled areas can be gently cleaned using a soft toothbrush or a cotton swab.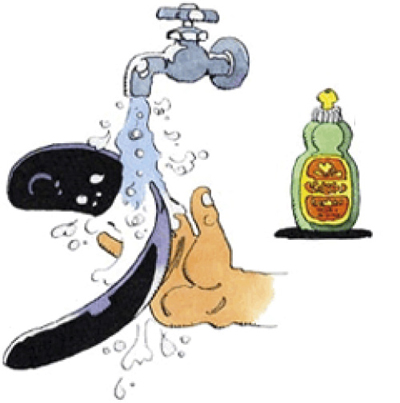 5. Comfort Padding
Removable parts should be removed and washed by hand or in a washing net in the washing machine. Fixed padding should be wiped with a damp cloth, again using only a neutral cleaning agent. After cleaning or washing, all parts should be thoroughly dried out of direct sunlight in order to prevent the development of unpleasant odours.

6. Impact Absorption Liner
As EPS is neither solvent nor heat-proof, the impact absorption liner must be treated with particular care during cleaning. As in all other cases, the liner should be cleaned using only a damp cloth in order to avoid scratches or indentations.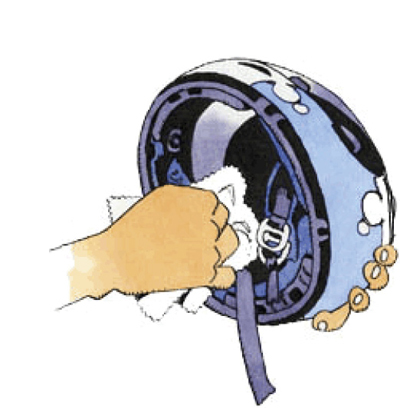 Helmet Replacement
Ultimately, the useful service life of a safety helmet is dependent on the intensity and frequency of its use. Helmet replacement is recommended even if only one of the under-mentioned points applies:
The helmet was subjected to an impact.
The comfort padding or the retention system has become loose due to heavy use or display signs of deterioration.
The synthetic foam padding displays signs of heavy use and the helmet feels too loose. Test: with the retention system fastened, the helmet turns to the side when you gently shake your head.
There are indentations in the EPS liner and/or white scratches can be seen on surfaces with black paint.
Even if none of these is applied, we, SHOEI, recommend replacement in 5 years after it's first purchased at retail.