We are pleased to announce a brand new sports helmet for 2016 – the highly anticipated X-Spirit III, which was unveiled in September at Aragon by Marc Marquez.
We have really pushed the boundaries in design, innovation and technology with the X-Spirit III, working with riders to create the perfect balance between safety and functionality. With improved aerodynamics, ventilation and comfort as well as an ultralight shell, this new helmet is built with nothing but speed and performance in mind, making it our most technologically advanced sports helmet to date. Shoei is chosen by the best in the industry year after year, leaving no doubt that the X-Spirit III will be the choice of champions.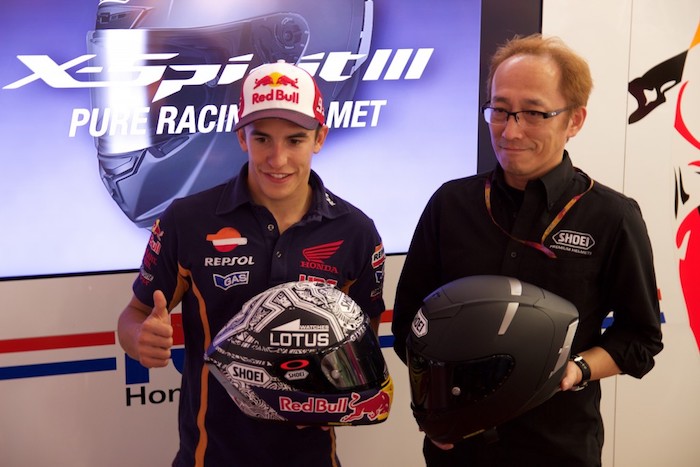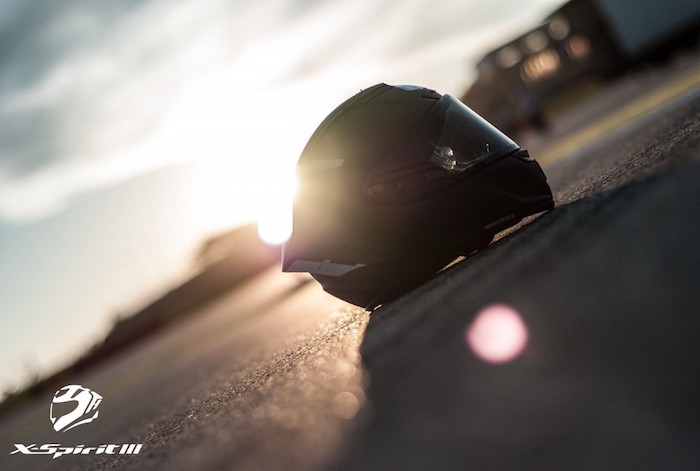 The aggressive style helmet shape has been completely redesigned from the ground up for even higher performance at speeds over 300KM/H and has an intricate and sophisticated ventilation system to counteract the heat and breathing rates associated with such high speeds.
Marc Marquez states: "The new X-Spirit III is beautifully crafted, extremely comfortable and extremely efficient."
There will be various graphics available for the helmet as well as replicas from both Marc Marquez and Bradley Smith.
Technical Specs:
6 layer AIM+ – Shell Construction – Organic fibre and multi-composite fibre in various layers for a shock-absorbent shell with optimum rigidity.
EPS liner system with different densities – EPS elements with different shock absorber levels ensure maximum protection.
Double lock CWR-F visor system – Tear off and Pinlock sheet can be installed
EQRS – Emergency Quick Release System
4 different outer shell constructions – For perfect fit and compact dimensions 1)XS-S 2)M 3)L 4)XL-XXL
Modular interior – Adjustable position and size for optimal vision and fitting
Quick drying fabric
Chinstrap cover, centrepad and cheek pads are detachable and washable – Easy to maintain and clean
Multiple venting and extraction – For optimum ventilation performance
Three inlets at the upper head, brow area and chin – Fresh air supply guaranteed
Four outlets at the top
Multiple spoilers – For optimised aerodynamic performance and to reduce turbulence
We asked our Shoei riders what they thought of the new helmet: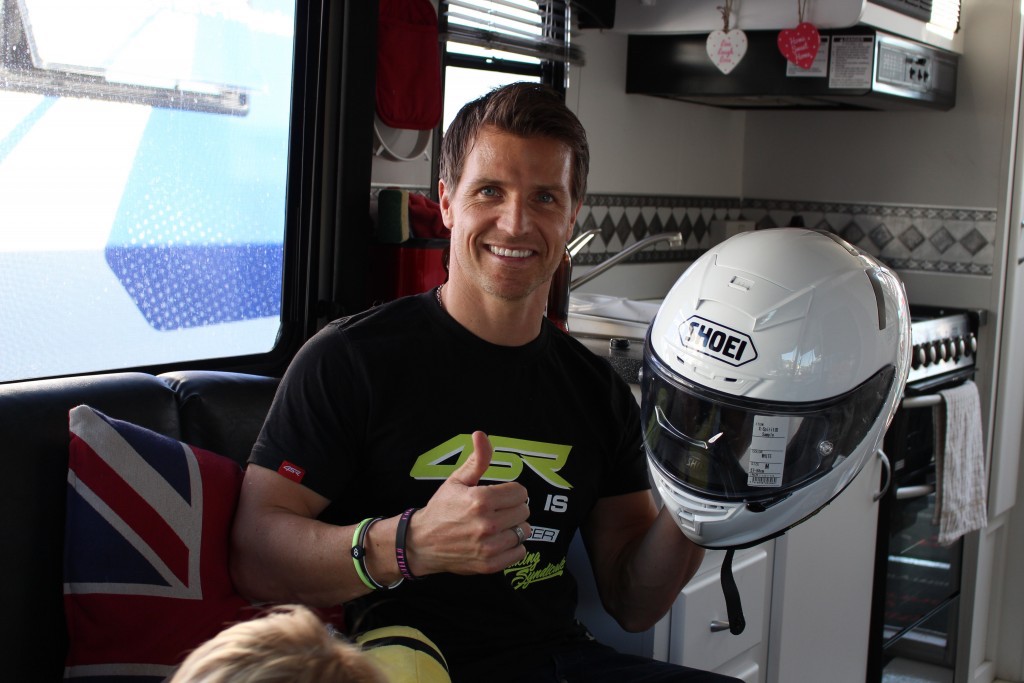 James Ellison, "That's an absolutely amazing job that is. The first thing I notice is that it's really light, can't believe how light it is. I can't wait to try one out next year."
Jake Dixon: "Wow! That is a really trick helmet! It's really slick…..can I steal this one to wear now?" Us: "No chance Jake!"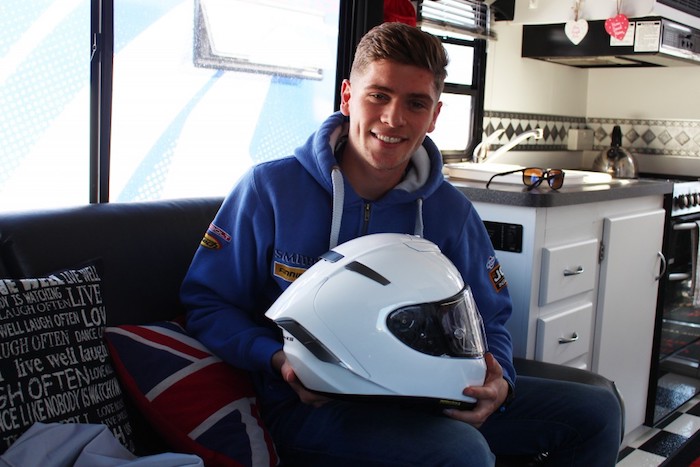 Alastair Seeley: "The vents look amazing, that will really help at the North West to reduce buffeting at the high speeds. Really love it."
Dan Linfoot: "It looks really futuristic, also looks a lot like a weapon, it's a really aggressive shape, I really like that. Can't wait to try one."