Shoei X-Spirit III obtains 5 star SHARP rating
Shoei X-Spirit III receives highest marks on all impact areas
The brand new Shoei X-Spirit III has been through the standardised government introduced SHARP testing and has received a 5 star sharp rating.
The helmet received a 5 star sharp rating, which is the highest SHARP rating that can be awarded to a crash helmet, as well as scoring the highest marks (very good) in every single impact test area on the helmet. Getting a perfect score.
The Shoei X-Spirit III is the latest pure racing helmet from Shoei which was launched and introduced at the beginning of 2016. The helmet is the latest top spec Shoei helmet and is used by some of the best riders across the globe such as John McGuinness, Bradley Smith, Eugene Laverty and Shakey Byrne. Shoei has always been synonymous with quality, offering superb protection across the board and this is why so many people trust Shoei with their lives.
The SHARP rating tests the main impact areas of the helmet. The Shoei X-Spirit III 3 gained the highest marks on every single impact area, The helmets are dropped from varying heights at different speeds to record the impact resistance.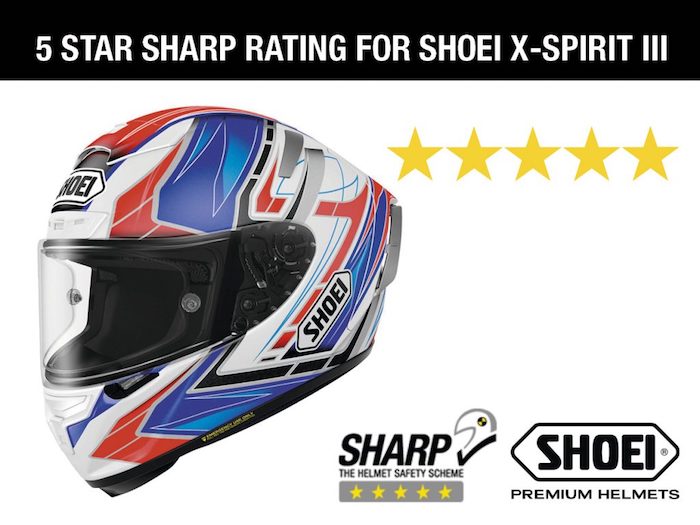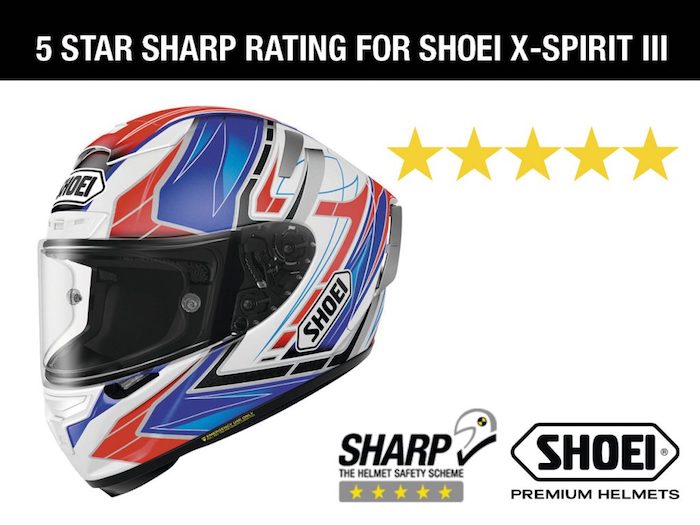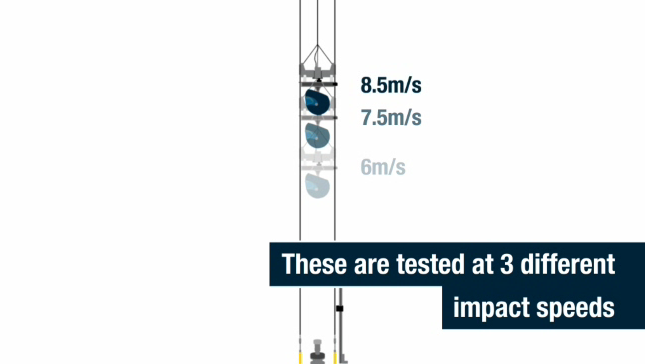 A dummy head inside the helmet records the details of impact as the helmet is tested from every angle.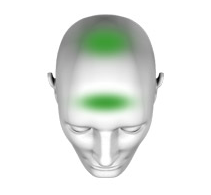 The test also drops the helmets on a sloped area to record how much frictional impact each helmet gets on each side. The X-Spirit III detailed minimum friction which means that your head is securely protected on impact.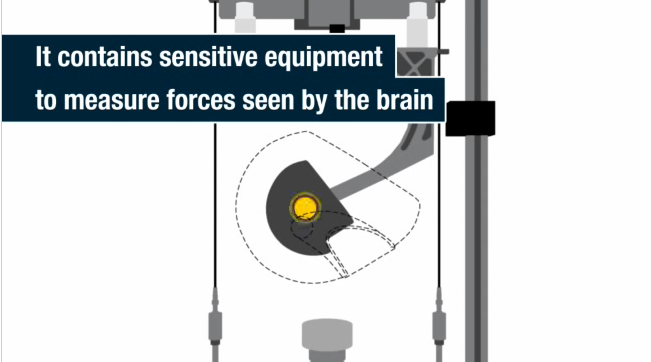 The X-Spirit III starts at SRP £549.99 for plain colours and goes to£649.99 for all graphics and replicas. For more information about Shoei helmets visit www.shoeiassured.co.uk or to find out more information about the SHARP testing, visitwww.SHARP.direct.gov.uk.